If you think cooking has to be hard work, take a leaf out of Nadine Abensur's recipe book and try this easy and delicious Asian Steamed Fish.

I sometimes think that my success in the kitchen owes much to my laziness. I like food that punches above its weight.  To meet the criteria, my recipes need to be childishly easy to execute and deliver laughingly good sensual pleasure.
Asian food achieves this with grace. I think it's the sugar that does it. But it also leaves me with a niggling doubt – really? All that sugar? In a main course? But there's no denying the fully rounded zing of sweet and sour, saltiness, heat, pungency. And read to the end…..
I'll leave up to you whether you accompany this delicate fish with the customary rice or do as I do and fill up on extra veggies (quite enough carbs with all that sugar, no?)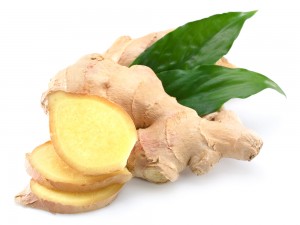 Ingredients
4 skinless white fish fillets (such as snapper, blue eyed cod or cobia) 180 – 200g each
1 cup fish broth or stock
1 cup rice wine or ordinary white wine
Sea salt and freshly ground pepper
Dash soy sauce
5 spring onions, sliced on the slant
1 fat knob ginger, peeled, grated and squeezed to extract juices
2 tbsp soy sauce
3 tbsp peanut oil (in its absence, I used the more delicate, more expensive and more delicious almond oil)
1 punnet best possible cherry tomatoes
2 bunches asparagus, so fresh their snap is audible, cut in half, slit longitudinally, woody ends discarded
3 cloves garlic, finely planed
1 red chilli, scraped of seeds and chopped to a confetti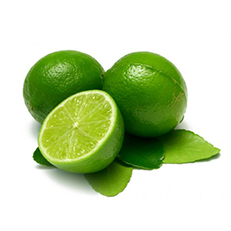 For the caramel sauce
2 tbsp palm or ordinary brown sugar
2 tbsp reconstituted Tamarind or juice of 1 lime
1 small bunch coriander
Cooked white rice, for serving, optional
Instructions
Rinse the fish under cold water and pat dry, then rub with a teaspoon of salt and a goodly scrunch of black pepper – there's no getting away from the full blown physicality of the kitchen – squeamishness begone. I am convinced that a barehanded approach to cooking adds nuance and magic and chi. So don't believe recipes that say 'sprinkle with salt'. They're out of touch. Literally.
Scouring my kitchen cupboards for a suitable plate in which to arrange my fillets of fish, I settled on the cross-cultural, bottom half of an earthenware tagine. It has the right resilience to heat, the perfect depth and fits just-so into my large Asian bamboo steamer.  Another aside: if you don't have said steamer, hot foot it to Red Ginger in Byron Bay and get one. You'll not regret viagra sans ordonnance it. I digress I know but it's important to paint a picture here, to set you in the mood, to make this cooking malarkey more than chore and fodder. I want you to come to the kitchen with a sense of adventure, creative zeal, even if – especially if – cooking is another of life's relentless demands. A big bamboo steamer in your kitchen battery opens doors.
Well, now that I've got that off my chest, let's get back to the task at hand.
Pour the stock and wine into the tagine (or whatever pie plate or shallow bowl you have come up with) as well as half the finely sliced garlic, half the spring onions, half the ginger and half the soya sauce. Arrange the four fillets in a single layer. Top with the remaining spring onion, tomato halves, asparagus spears, garlic, ginger, half the coriander and let sit while you fill a wok, a third of the way up with water; bring to a boil.
Now put a large steamer in the wok (the water should not touch the bottom of the steamer). Set the tagine/pie plate/shallow bowl in the steamer, cover and steam until the fish is cooked through, 15 to 20 minutes, the tomato begins to collapse, to inform the juices with its colour and acidity but the asparagus retains snap and lively green.
While the fish gathers heat and the flesh cooks and softens, you'll have plenty of time to heat the peanut (or almond) oil in a small skillet over medium-high heat. Add the remaining ginger, the garlic, palm or brown sugar, remaining tablespoon of soya sauce, two tablespoons of rice or white wine, pinch of salt and juice of a lime (or tamarind paste), and reduce to a rich bubble for 30 seconds(that's all it takes for this remarkable transformation). Remove from heat.
And now it's suppertime!
Ladle a quarter of the collected juices, somewhat reduced by now, into four deep, warmed plates and slide in the fish and its companion tomatoes, asparagus, spring onion. Bring the caramelised sauce back to the boil if necessary and drizzle over, finishing with more coriander and the chilli confetti. Serve at once.
And here's the final surprise – when a main course has ticked all the sensory boxes like this, there's no need for pud. The true reason behind the limited desert repertoire of the Asian kitchen.
---
Comments
comments