The tourists might be eating salad, but locals can't wait for winter, says Nadine Abensur, who has the ultimate comfort food recipe for soup.
If you needed a way of telling the tourists from the locals, it would be to observe their dress code. The locals are wearing jackets and the tourists are still in shorts and spaghetti strap dresses. To them, it's hot, while those of us who have been willing winter, or at least some drop in temperature, for weeks, can pretend it's cold. Cold enough for soup even. This one is so easy, it's almost embarrassing but I know it's a keeper and I'll tell you why. When I first came to Australia, I was a columnist for Delicious Magazine and this soup or a version of it was one of my early recipes. To this day, fifteen years later, people still tell me that it's a recipe they cut out of the magazine and refer to. I guess because it's soup at its most basic, homely, economical, warming and comforting.
I made a pot of it three nights ago, in the spirit of one feeding a family, except it's just me, myself and I, so I've eaten it, pretty much breakfast, lunch and dinner since. Not complaining. It ages well.
I know it's tempting to think of a vegetable soup like this as a place to throw in whatever's at hand but I'm going to ask you to indulge me and make it just as I tell you, at least once. The balance of the recipe rights much that needs to be righted. There are no nightshades, no brassicas, no fungi and no cruciferous vegetables. Everything in it is calming to the senses, and easy in the belly.
This, by the way, serves 4 – 6 depending on your appetite, whether it's the whole meal or only a part of a meal.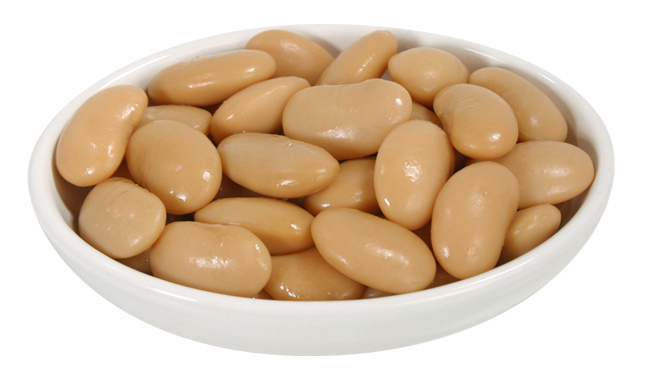 Method
Take two large carrots, peeled, a medium sized sweet potato, peeled, a bulb of fennel, round bottomed and firm (discard any wrinkled parts), the inner heart of a whole celery, (things get a little confusing here, so just to explain – the heart is the paler, younger looking part of celery, the whole of which is called a head and divides into individual ribs – got that?) So you need about four ribs of celery; two leeks, dark green tops discarded or set aside to make stock (the young boy who served me was genuinely excited "hardly anybody ever buys these," he said) and pretty much a whole head of garlic, 5–6 cloves anyway, a tablespoon or two of olive oil, a litre of chicken stock, shop bought or home made (vegetable stock if you must), a can of butter beans (Fagioli Bianchi Di Spagna – doesn't that sound a whole lot more exciting?) including its liquid, a hunk of aged Parmesan and handfuls of the fennel fronds and celery leaves of which you should have plenty, plus parsley from the market or your garden. Then salt and pepper and that's it. No fuggy herbs please, that is no thyme, rosemary or sage, all too potent for this gentle soup.
Chop the carrots, not too small, not too big, the size of dice is good, same with the sweet potato and fennel. You can chop the celery and leeks a child's finger thick. Peel the garlic cloves. Leave them whole.
Heat the olive oil in a heavy bottomed pan and add in the vegetables, first the carrots, then the rest, in no particular order, including the whole garlic cloves. Sautee for a couple of minutes – just long enough to release aroma and flavour. Cover with the stock, season with sea salt and black pepper, cover with a lid, bring to the boil, then reduce to a medium heat and let it do its thing for roughly 15 minutes, not more. (Add the can of beans towards the end). You'll know dinner is ready because the whole kitchen will have filled with sweet notes rising on the steam and you'll know because there will come a point when you'll think you can't wait another moment; your glands will start to salivate and your hunger will turn ravenous and you'll have a deep, visceral knowledge of how good the simple things of life are. By now the vegetables will be tender but intact, and the garlic will yield soft to the tongue.
Ladle the soup into large bowls (the ones in the picture are by Greg Furney and they are beautiful. You can find them at artpiecegallery.com.au/ Art Piece gallery, (which is a plug for which I make no apology). Garnish each with a fistful of the chopped fronds and leaves, a small mound of finely grated Parmesan, a little black pepper and if you like, a slick of olive oil. Serve at once. The French part of me wants to say with warm bread, sourdough of course, butter for those who want it. And that's it. Tell me what you think. Or just print and save.
---
When Nadine Abensur isn't cooking you will find her at Art Piece Gallery in Mullumbimby artpiecegallery.com.au/
Comments
comments