O.B. Designs are spreading their wings – from a small warehouse in Ballina, to Sydney to America, as these one-off designs find a market around the world…
"You can always improve your work/life balance."
The words might have come right out of Oprah's mouth but in fact they're from someone closer to home – Kate Nicholson, a Lennox Head resident, and co-creator of O.B Designs (which stands for Odd Bod in case you're wondering). The company, which Kate founded with Leesa Hallahan, a graphic designer, makes beautiful and functional toys and gifts for children, which are exported around the world.
It wasn't a career path that Kate imagined for herself – or that her family imagined for her which she growing up in the US. "It was actually assumed I'd become a doctor or a lawyer," she says, "but then I was travelling around the world surfing after I'd finished college, with no idea what I wanted to do, and I met my husband, who was from Ballina, while I was in Bali – surfing off Lombok."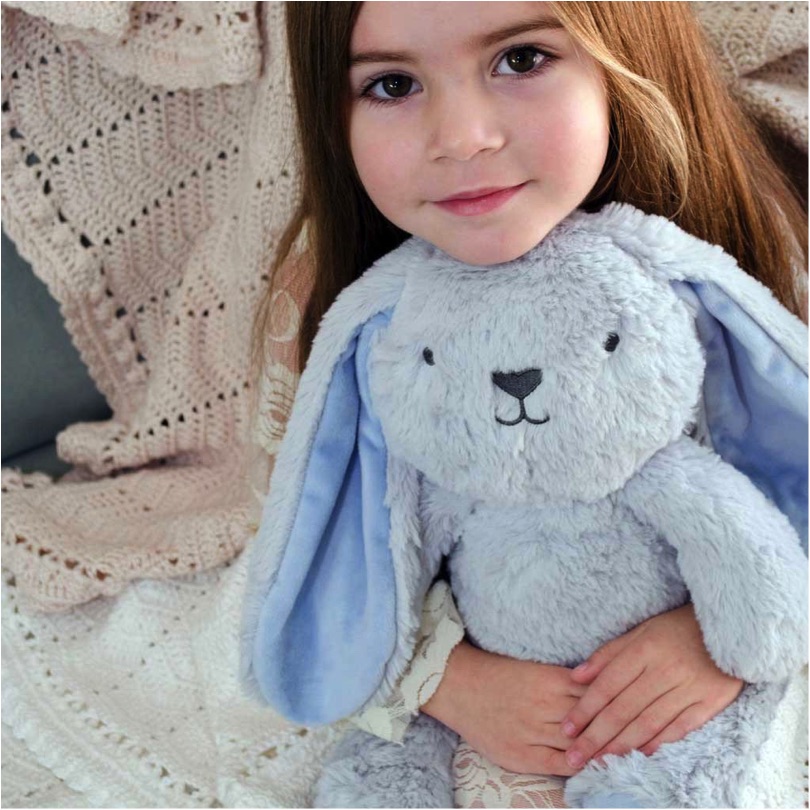 But although true love coaxed her to Australia, Kate still needed a way to create a living, and fortunately she'd already discovered that she had a handy knack for buying and selling.
"I actually supported myself for four years buying and selling jewellery," she says. "I spent my last $500 in Bali and bought and then sold the jewellery at a profit in Florida – after that I funded myself for all my trips in the South Pacific."
During that time Kate discovered a few important things about herself. "It's vital to be self-motivated if you're going to run your own business," she says, "and you have to be disciplined, and prepared to keep on growing. It was when I realised that I really didn't know how to expand my business that I found a job working as an international buyer for a water sports company in Byron Bay – and it really taught me how to manage a business."
When Kate was on six months maternity leave after her daughter Eve was born, she began to wonder if it might be possible to bring her business acumen to her own project so that she could focus on working from home, rather than a full-time job. Coincidentally she'd found she was disappointed by the toys available for children. "Really it was only Fischer Price, or toys that were really expensive," she says, "so I began to wonder if it might be possible to create a range of kids' toys that were attractive, functional and not too expensive."
At the same time Kate had become friends with her co-worker Leesa, and when she approached Leesa with the idea that they might work together, Leesa jumped at the chance. "Leesa created some prototypes of our dingarings – and that was it, they are still one of our best-loved products ten years on."
Now a mum to three children, Eve, Willow and Hunter – who starts school this year, Kate hasn't been short of ideas for more toys, and with Leesa the pair of them have dreamt up (mostly over coffees) hundreds of designs that are now sold around the world.
To say it's taken off is a bit of an understatement. What started as a small project with one little warehouse in Ballina has now spread its wings to a giant warehouse in Sydney.
"What a relief that was," says Kate. "We got to the stage where we just needed to get other people to package and post all the products, and we found it was more cost-effective to do it from Sydney."
In terms of how she manages the business, O.B Designs has a Shopify website which syncs with her warehouse and accounting software. After ten years of business based in Australia Kate and Leesa are branching into the USA, which for Kate has the added advantage that she can her family more often.
"I often think about how life has taken me on this journey," she says. "I think a lot of people give up on the road towards building a successful business perhaps partly because they are either creative or good at management and so Leesa and I are a good mix because we are one of each, with a splash of the other for good measure! At the same time it's so important to remember that there will always be set-backs, there will always be times when things go wrong and it's how you get over those times that really counts. We are still absolutely committed to the core ethics of the business – providing beautiful, functional and not too expensive toys to the world, and that's what keeps us motivated."
It isn't hard to imagine that in a few years time there'll be a book about this extraordinarily successful local business, not to mention inspirational quotes a-plenty from Kate Nicholson.
---
Comments
comments