Lazy cooks, student share-houses and the nation's hungry teenage boys should be mourning the coincidental deaths on the same day last month of two champions of the hamburger and instant-noodle industries, writes Robert Drewe.
One of these fast-food pioneers was Jim Delligatti, inventor of the Big Mac; the other was a modest Australian, John Moss, whose obituary revealed that he had "revolutionised the development of Asian noodles".
Jim Delligatti was a McDonald's franchisee in Pittsburgh in 1967 when he came up with the Big Mac. He began serving his creation — two beef patties, lettuce, cheese, onions, special sauce and pickles on a sesame seed bun — for 45 cents. McDonald's added it to its US menu the next year, and it migrated to Australia in 1971 when the first McDonald's store opened in the Sydney suburb of Yagoona.
If a hamburger can be called iconic, the world's most popular burger is indeed one. More than 900 million Big Macs are sold annually around the world. For the past 30 years it's been used as a reference point by The Economist to compare the cost of living in different countries — a concept called the Big Mac Index.
On the Global Index, in US dollars, the Big Mac is most expensive in Switzerland ($6.35) and Norway ($5.67) and sixth most expensive in the US ($5.06). The Australian Big Mac (containing 493 calories/2060 kilojoules; 26.9 grams of fat and 25.2 grams of protein) is the 13th most expensive at $4.28.
The cheapest one in the 56 countries surveyed is Egypt's ($1.46). A version of the Big Mac even thrives in Muslim and Hindu cultures where pork and beef are replaced by chicken.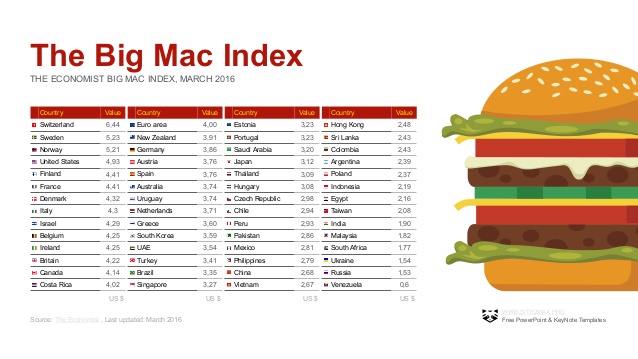 Meanwhile, Asian noodles wouldn't be the same tasty two-minute snack without the research John Moss undertook with the Bread Research Institute of Australia, the CSIRO, State agriculture departments and the Australian Wheat Board.
With an understanding of emerging wheat export markets and Asian requirements, he became a pioneer in the area of Asian noodles, initiating a noodle research program which had great benefits for the Australian wheat industry.
Asian noodles are still an active worldwide area of scientific investigation, which is a polite way of saying they're salty and addictive and the subject of health warnings in many countries.
Student households and teenage after-school snackers be warned. While you love the cost, convenience and flavor – all that tasty MSG! — of instant noodles, a recently published study warned that they're not only unhealthy but could cause serious health problems, even premature death.
In the Journal of Nutrition, researchers from Harvard and Baylor universities published their study analyzing the diets and health of 11,000 South Koreans aged between 19 and 64. (South Koreans eat an average of 76 packages of instant noodles a year, about one every five days, by far the most in the world.)
They found that women in particular were at risk for metabolic syndrome, whose symptoms include high blood pressure, high blood sugar, excess body fat around the waist, and abnormal cholesterol levels, contributing factors to diabetes, heart attacks and strokes.
In India, Nestlé's Maggi brand was found to contain seven times the legal amount of lead in their noodles. The government immediately banned them from public consumption. Back in South Korea in 2012, a cancer-causing substance known as Benzopyrene was found in six different brands of noodles produced by Nongshim, South Korea's largest instant noodle company.
The inventor of instant noodles was the Taiwanese-Japanese businessman Momofuku Ando. With Japan suffering a post-war food shortage, the government tried to encourage people to eat bread made from wheat flour supplied by America. But the Japanese preferred noodles. Japanese noodle companies were too small to satisfy supply needs, so Ando decided to develop noodle production by himself. The experience convinced him that "Peace will come to the world when the people have enough to eat."
In 1958, after months perfecting his flash-frying method, Ando marketed the first package of precooked instant noodles in the original flavor, Chicken Ramen. In 1971, by providing a polystyrene container, Ando came up with his most successful product, Cup Noodles. Just add hot water. Instant ramen became a booming business, with 100 billion servings sold every year.
Back to our earlier prudish fast-food health discussion. I should mention that John Moss, Australia's instant noodle revolutionary, was 90 when he died. And that Momofuko Ando, who ate instant noodles for two meals every day, was 96 when he died in 2007.
Oh, and according to his son, big Jim Delligatti consumed at least one Big Mac per week from 1967 to 2017 – 50 solid years of Big Macs — until his death in January. He was 98.
---
Robert Drewe's latest book, The Beach, an Australian Passion, is published by the National Library of Australia and is available here: the-beach-an-australian-passion
His other recent books The Local Wildlife and Swimming to the Moon are on sale here: penguin.com.au
Comments
comments