Philip Channells, Creative Director of Dance Integrated Australia, is one of 47 recipients of the inaugural AMP Tomorrow Fund. Based in the historic rural village of Federal, Channells is one of Australia's leading experts in inclusive dance practice.
Philip Channells is the first artistic director of an Australian dance company with a disability, and he is also passionate about supporting people in regional areas to excel in dance and performance. Philip does this through several initiatives, including The Corner Dance Lab and Residency Program for emerging and established artists, and the Beyond Technique Residency skills development, professional development, and performance-making projects.
"I enjoy working with people with different bodies and different life experiences, and showcasing our social fabric in ways that are meaningful, inspiring, and inclusive of people with disability," Channells says. The AMP Tomorrow Fund Award came as a cash prize contribution to support Dance Integrated Australia's work in regional NSW (Northern Rivers and NSW South Coast regions).
"To be an AMP Tomorrow Maker validates the contribution I've made to the dance sector in Australia. It recognises and values my work in regional and rural centres across NSW while nurturing some of the country's best new talent," says Channells.  "As a director/choreographer, I seek to generate excellence in the arts through nurturing a collaborative creative process that strives to place each individual in charge of their creative destination. Being one of 47 chosen recipients from a pool of thousands of applicants, the award recognises the importance of supporting our future leaders. I've demonstrated that I've been working hard towards a goal which benefits Australia. The AMP Foundation acknowledges a sense of authenticity in my practice and a commitment to the changing cultural landscape of dance here in Australia."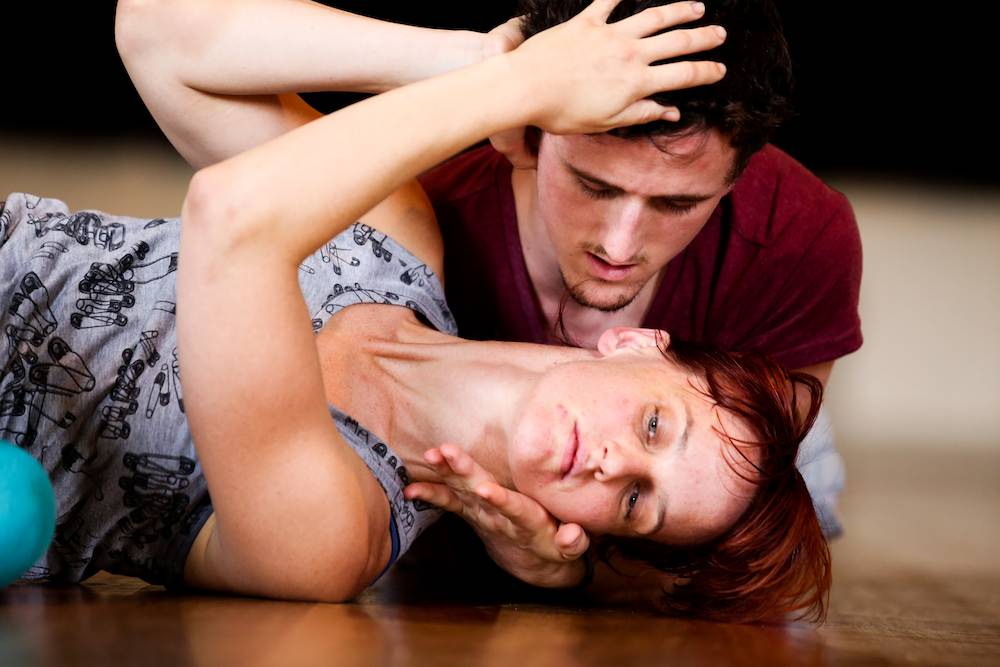 Have you always wanted to explore dance but have never had the opportunity?
THE CORNER DANCE LAB 2015  is a fantastic eight-day dance program to be held in Federal in January 2015.  The Corner Dance lab is a week-long dance workshop based around the philosophy of utilising communication as a creative tool.
 "If you have a desire to find your own way to move, or your own way to create movement, then The Corner is for you. It is a dance lab that will offer alternate ways to begin or to participate in the creation of dance in a fundamentally generous and open environment."
Gavin Webber, co-founder of The Farm.
 It is suitable for people of all ages with and without disability. It is for anyone who loves to dance and who wants to work in an inclusive dance environment.
 This creative activity is led by two of Australia's leading dance practitioners Philip Channells (Creative Director, Dance Integrated Australia) and Gavin Webber (Co-founder of The Farm). Together they have developed a program that focusses on skills development (disability-inclusive) and Choreographic Practice and Development in dance.
The week will comprise of daily workshop activities with some of Australia's leading dance and theatre artists in collaboration with guest artist and musician Ben Ely (formerly from the Regurgitator band) and local multi-media artist and projectionist, Kellie O'Dempsey.
Based in the heart of the historic Federal village from Friday January 16th – Saturday 24th 2015 this dance residency and community event will attract dancers from around the country
"This event will inspire creative thinking and challenge stereotypes and perceptions of people with different life experience in a dance context. It's an opportunity for us to share our collective experience in dance and in life with the broader community." Philip Channells.
NOTE: Auslan Interpreters will be provided.
For an Expression of Interest form to participate in the workshop and performance-making program, email [email protected]
For media enquiries or more information, telephone or sms Philip Channells 0432 073 304.
To find out more, visit the links below.
facebook.com/pages/The-Corner-Dance-Lab
Comments
comments