Candida Baker discovers there is more to standing, sitting and walking than she ever could have imagined when she visits Jennifer Groves in Mullumbimby…
I'm standing on the deck of Jennifer Groves beautiful old Queenslander in Mullumbimby, and she's explaining to me the principle behind Movement Intelligence, the modality she teaches around Australia designed to help people consciously understand how their bodies work, and to move with, rather than against them. I'm specifically here to do a class in Bones for Life, one of the programs within Movement Intelligence.
The first thing I notice is how graceful Jenny is – if ever there is a case for someone advertising their own work, than she is surely it. She moves with the grace and poise of a dancer, and her hands move with her, helping her describe what she's explaining to me.
"Think of your body as a wave," she says. "It's a wave of movement.
If you think about African women, and how they move when they are carrying a heavy load on their heads, the reason they are able to do it is because of their dynamic walking style which integrates the forces of gravity." She points out that osteoporosis is a Western disease, and that whilst a sedentary lifestyle is part of the cause so is exercise that doesn't build up bone strength.
If ever there is someone who should know about the effects of exercise on the body it's Jenny, who came to Movement Intelligence via her work as a Feldenkrais teacher, and to that via 20 years of yoga practice which included the setting up of Byron Bay's first yoga centre, 'The Byron Yoga Studio'.
"To be honest, it was partly because of my years in yoga that I was drawn further into the somatic and remedial fields," she tells me, while she quietly observes how I walk, stand and sit. "Yoga can be a great practice but it can also inflict quite a lot of damage long term if too much strain is put on the body. It was my own health that led me towards Feldenkrais, and while I was studying it I was really drawn to the work of Ruth Alon. Ruth was one of Feldenkrais's early students and became a well-known teacher, but she wanted to take her study further into the somatic field, and Movement Intelligence is the result."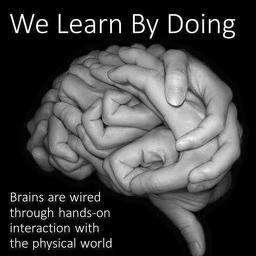 There's a bit of Movement Intelligence being practised right in front of me, but it's not actually another student, it's Jenny's dog, Coco, who lost a front leg in a car accident some years before. Coco has had to learn intuitively what humans can learn through practise – to use her muscles in a different way to help her in her new three-legged life.
As we talk, and Jenny points out to me various postural ways in which I am not helping my body, she explains to me that Movement Intelligence challenges, through an amazing 90 processes, the habitual movement patterns that can lead to muscular and skeletal problem such lower back pain, joint injuries and core stability. The program offers gentle movement patterns that allow for flexible posture and movement for a lifetime.
Jenny explains the waves of movements, both lateral and vertical that pass through our bodies every time we take a step. At first it feels unfamiliar to try walking with this rhythmic feel, but before long, I can sense, in a way which is quite unusual for me, every step I'm taking, and how I'm taking it.
Bones for Life is not the only program that Movement Intelligence is the umbrella organisation for – there's also a Chairs program designed to teach dynamic sitting so that we can avoid degenerative problems related to bad sitting patterns; Walk for Life to encourage us to be able to walk the long distances that our bodies are actually originally designed for; Mindful Eating, where even how we chew our food is examined and other training and education programs.
The beautiful Queenslander Jenny lives in, was brought down to its current resting spot when Jenny and her partner, psychotherapist and gestalt trainer Brendan Healey, bought the big old house for the block of land they'd purchased just near the hospital in Mullumbimby. A studio near the front is the usual exercise spot, but due to some renovation we're using the front deck.
It strikes me, when it comes time to leave, that there was a fair amount of 'movement intelligence' going on in the careful placement of the big old house on their beautiful block. Douphraite House, as it's called, has become well known in the Byron region for its nurturing of the mind, body and spirit, and I for one can notice even after a single session how much lighter my body feels, with a corresponding state of mental wellbeing. Bones for Life – what a nice idea.
---
Comments
comments