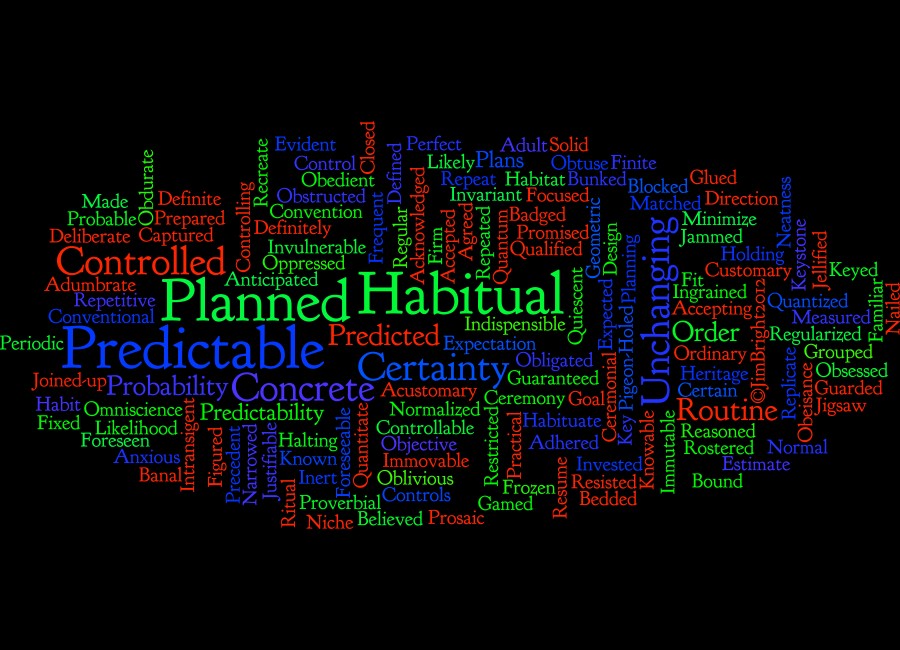 Byron-based Christina Giorgio cheerfully admits she's a control freak – but, she writes, as a creative, she needs chaos from time to time to unleash her inner artist, and where better to find creative chaos than in Bali where she will be running a series of creative consultancies.
I am an organizational tyrant, aka control freak. So enforced can my organizational regimes be that my brother-in-law calls me the Chris-tapo, as in Gestapo meets Christina. I love schedules and plans and I have lists for my lists, which I'm sure is why I love events management and have a rather quirky combo of being an artist with a passion for business planning. I love to take the chaos and bundle it up beautifully in spreadsheets and tables. I give myself KPIs and berate myself for substandard work delivered outside of deadlines. I desire order where there is none and revel in knowing what to expect. For all these reasons I find it strange that over the past 15 years I have engaged in a love affair with South East Asia.
Without ever having lived there I've spent a combined total of about two years adventuring in Asia – from the jungles of Borneo to the chaos of India, the indulgence of Thailand to the wonder of the Himalayas. This region of the world has become my second home, and a source of adventure, inspiration, relaxation and joy. Why are these two factors at odds? Because Asia is chaos embodied and I've just confessed to being chaos adverse. This brings me to today's key point, travel helps us to shift our thinking.
Over Christmas I spent a month in Bali lining up all my ducks for the creativity retreats I'm running in Ubud, Indonesia's arts heartland. In spite of my best laid plans I had slow internet, no internet, no transport, no electricity, traffic jams, Hindu ceremonial total city shut downs, no shows, slow responses, confusing leads, wrong numbers, communication break downs, language barriers and Bali time to contend with. By all usual measures I should have been certifiable by my lack of ability to keep my regime going. Strangely, however, I felt just fine. In fact I felt inspired, invigorated and full of new ideas. How does this work? Apparently a fair few psychologists have looked into it and it goes something like this; distance (physical and conceptual) and/or travel = improved creativity and enhanced problem-solving.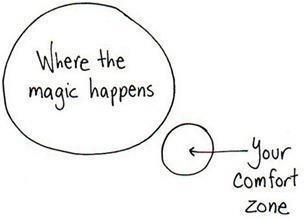 PhD graduate student in psychology at Indiana University, Lile Jia, studied the impact of distance on creative problem solving. Results revealed that even setting our brains to travel mode enabled an increase in creative thinking. In another problem solving study comparing the abilities of students who had lived for periods overseas and those who hadn't, William W. Maddux of INSEAD, a business school in France, and Adam D. Galinsky of Northwestern's Kellogg School of Management in Chicago, discovered a creative advantage in the travellers. The pair supposed that this was due to an open-mindedness in the thinking of those who had lived abroad and in turn experienced a range of ways of living that enforced a validity of many diverse approaches to everyday problems.
Young children and babies have an ability and enthusiasm to spread their attention in multiple directions, an adaptive behavior for small people learning about a big world. This behavior trait is one that by adulthood most of us have learnt to dampen in favour of a more singular focus. Developmental psychologist Alison Gopnik likens the open-mindedness inspired by travel to the type of brain activity of a baby. Inundated with neurochemicals, our adult brains fires up in the wake of travel and its new and foreign stimuli and we once again experience a wonder and curiosity that stimulates creative thinking. It seems right too. On a personal level some of my best songwriting has been achieved whilst on the travel and some of my most creative life solutions have emerged when outside of my usual routine and environment.
For creatives, the ability to step out side the day to day into new and stimulating settings is a must for the creative process. A new environment can remove blocks and inspire new material and ways of working. So whether it's a cabin in the woods, a weekend getaway, a favourite café in your hometown or more adventurous travels overseas, a change of scenery is an amazing springboard for creative productivity.
Fancy giving your creative muscles a flex? Check out these inspiring creativity retreats for women and mammas in Ubud this July https://creativeconsultancies.com/bali-creativity-retreats/.   Be in the first 5 to book in and get yourself a $300 early bird special – that's a lot of bonus massages at the pop up poolside spa or one huge shopping spree at the local artisan markets!
---
Christina Giorgio is an arts business and creativity consultant. You can learn more about her at www.creativeconsultancies.com.
Comments
comments