"I love to write because it's the simplest, most direct way to make something out of nothing," says Byron Bay's Mia Slater, succinctly summing up the art of using imagination.
"I've been writing since I was a child – making illustrated storybooks, or typing on the computer. But I never thought of writing as something to pursue until I started University," she says. Now in her third year of  an arts degree majoring in writing  at the University of Queensland Mia says that for her poetry is like solving a puzzle.  "For me it's exciting there seems to be just one right answer for every poem, and the poet has to experiment with language and sound until the pieces fit together."
We loved the poem she sent us which so beautifully draws a word picture of a summer's day.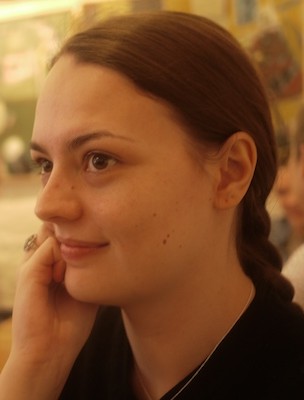 The Washing
There is a feeling
only felt when washing
whites, hung and drying
in deft slanted slats
of domestic sun.
A clean, soft feeling
only felt when standing
in damp, dress-shaped shade,
down pillowcases
with buttons undone.
A feeling
like bathing
in clear and cool water –
observing the warm
sun on your shoulder
and feeling the lick
of a slick fish skimming
your calf in water:
a dry, spiny bur
flicking your ankle.
Mia Slater
Comments
comments