It's true to say that most of us find ourselves distracted from the main game at various times during our day, writes Verandah Magazine's resident business mentor, Sonia Friedrich, of our habit of creating our own WMD's.
I think everybody would recognise that unless you have the ability to be robotically focussed, you are likely to get distracted often – by phone calls, e-mails, Facebook, texts, tweets, children, spouse, neighbours and conversations from people who drop in and ask for a moment of your time. "Just one more thing" is the phrase that makes our eyes roll. We know there will be just another, and then another!
Then there are WMD's – the Weapons of Mass Distraction – we invite in because we want to delay the inevitable and prefer to procrastinate before getting on with the difficult project ahead or the next goal we've set for ourselves. There are so many reasons we use to justify our procrastination.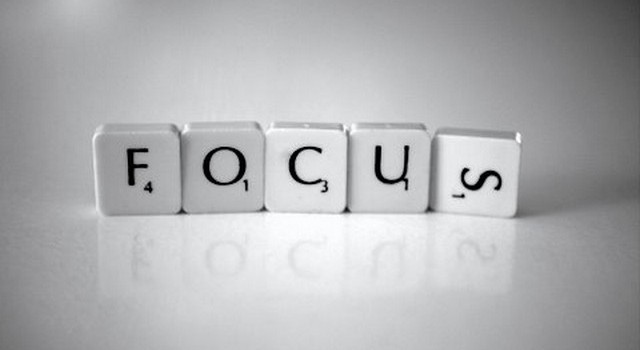 WMD's take time, energy and space. If you really had to calculate the minutes, hours or days of WMD's you allow in one week of your life, it would probably be extremely surprising. Try and observe your distraction habits and see what you find. I ask you to simply become aware. Take it one hour at a time. Each time you allow a distraction acknowledge to yourself that is exactly what you've welcomed in. Take the time to break the WMD down. Through this you make unconscious and habitual behaviour conscious. From here change can occur. Regarding the WMD, ask yourself:
Has it helped you?
Did you allow the distraction to avoid feeling something? If so, what?
Did you enjoy the distraction?
Was it necessary?
What would you have achieved without it?
Were there any consequences that you didn't need because of it?
Did it escalate into a web of distractions?
Was there someone else involved, or did you initiate it?
How much time did it end up taking out of your day?
It's time to minimise your WMD's and some simple techniques can help:
Whenever someone calls or knocks on your office door, WMD's are heading your way. If you can't say: "I'm not available"then say: "I've really only got a minute I have an urgent project to finish". Give them one minute and cut them off. This is not a lie. The urgent project is called self-protection and getting on with your life. You are defending yourself against the verbal artillery that is about to fire at you and launch in your direction and leave collateral damage.
Whenever you hear gossip – disengage.
Unsubscribe from those e-mails that you don't look at yet they fill your inbox. Do it as soon as they arrive. Each day you leave them is another minute of WMD artillery gathering and clouding over you.
Un-tick the "receive e-mail" from all your LinkedIn Groups.
Give Facebook, LinkedIn – or any other social media – a designated time once a day. Then allocate 5-10 minutes for them as a scheduled break. Make sure these are not the times of day when you are at peak performance.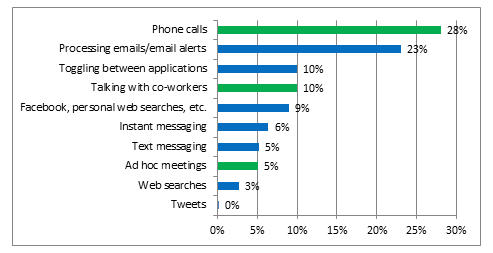 E-MAIL: When you are working on a project keep your e-mail closed so you don't get pulled to check e-mails as you see them arrive. Respond to e-mail at low productivity times or when you are giving yourself a 15 minute 'rest' between what you are doing and the next project.
PHONE – turn it off. Seriously what's that urgent? A death or accident is urgent. Turn your phone off for hours at a time and then check it and respond accordingly.
MOVE – If someone is a WMD for you, then move away from them. Go for a walk or find another space to work that enables you to finish what you need to have completed. If you can't move away from them, wear headphones. They are a physical barrier to anyone attempting to take your space, time and energy.
DECLUTTER – taking the time to get rid of clutter is actually not a distraction. It can be the best clearing and use of your time to free up what you keep shuffling around. Allocate at least two hours a week (if not a day) to declutter. Feel the energetic shift as you eliminate the old and make space for the new.
BREATHE – Take a few deep breaths, relax and focus on what you really need to do right now. A few seconds of meditation can easily get you aligned and back on track.
SELF-SOOTHING WMD's. Become aware when you turn to your addictions as self-inflicted distractions from being with your feelings. Face what is really happening in your life. Identify your addictions and add them to the list of WMD's. Add to the list. It's time to turn your WMD's into WMC's – Weapons of Mass Creation.
Sonia Friedrich is a mentor, author and speaker. She has worked for Fortune 500 companies and helped create markets and build brands worth up to $250 million in Australia & New Zealand. She recently launched her book '11 Steps to Healing – for Multimillionaires and Business Owners'.
Visit soniafriedrich for more.
BUY 11 Steps to Healing here: $29.95 + p&h
lulu.comsonia+friedrich
Book Review by Barry Eaton here
verandahmagazine.healing-hand-business-owners
Comments
comments