To celebrate Valentine's Day in the Shire, Lisa Messenger, the creator of the daringly different magazine The Renegade Collective, is launching her latest book – Life and Love at an exclusive cocktail party on February 14. Despite Messenger's current success, it hasn't always been smooth sailing discovers Candida Baker.
Let's face it Lisa Messenger, Australia's favourite entrepreneur and creator of the fabulous international magazine, The Renegade Collective, did start out with one amazing advantage for someone starting a communications company. Her name. Messenger, the internet tells me, comes from Middle English and Old French, it dates back to William the Conqueror, and literally means 'a carrier of messages.'
In a sense, this is what the redoubtable Messenger has been doing for many years, first as a marketing and sponsorship manager, raising funds and support for both her products and for other people, and more recently as a publisher, not just of Renegade Collective but also of several books, including her most recent one, Life and Love, to be launched on February 14 in Byron Bay, at those wonderful purveyors of fine food, the 100 Mile Table.
The message, as you can imagine from the title alone, is of course a positive one. Messenger comes bearing us the ultimate gift – the secret of life – that we have it in us to create our own destinies, that we can live fulfilled, abundant, happy lives, and be cool, calm and centered in the midst of all our challenges.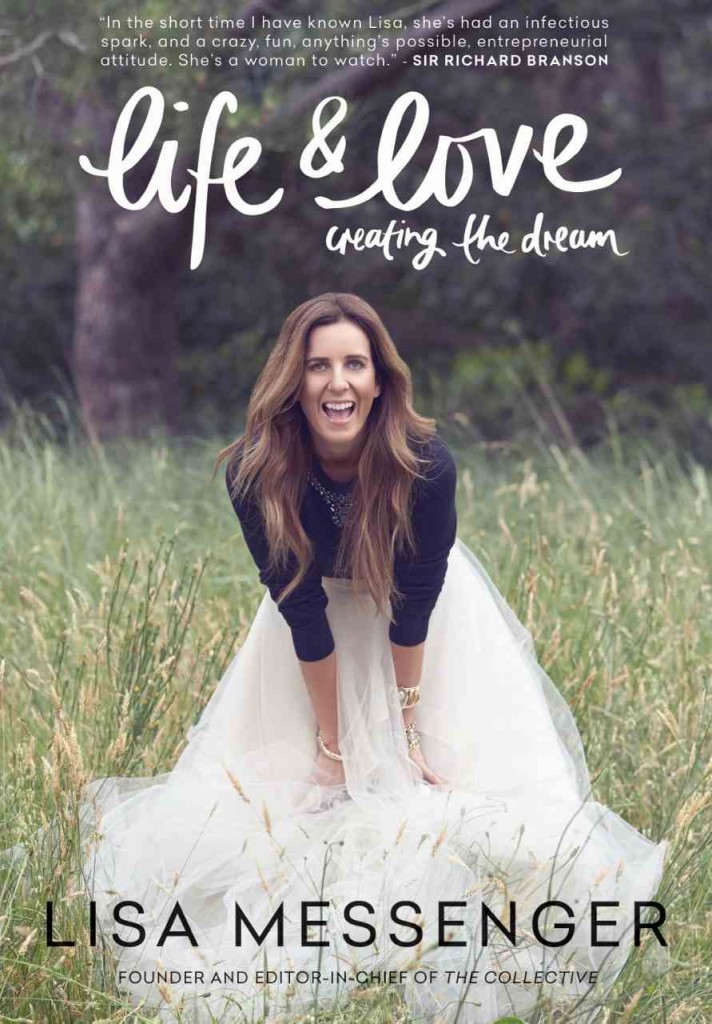 The book came to her, as many of her ideas do, as a complete entity, but even she was surprised at the speed with which it followed her earlier book, Daring and Disruptive: Unleashing the Entrepreneur – a kind of over-turn everything you know business manual for creative entrepreneurs. "We'd only just completed Daring and Disruptive," Messenger says, "and, as you are at the end of a project I was pretty much depleted. I'd even thought to myself that the book would come out, and I would go back to concentrating on business, but my imagination had other ideas. It was quite late on a Friday night, I remember, and I just suddenly had this visualization. I saw Life and Love – even its table of contents, almost exactly how it is now, and I knew I had to do it."
It's that kind of counter-intuitive, commando-style, boots and all thinking that has got Messenger where she is today. She did, she says, "veggie English at school. It was basically the lowest of the low for people who couldn't write or spell. Now I'm proud to say that I've made a life out of writing books – I've written 13 myself and co-authored, contributed or custom published numerous others."
But it was her first book which was the most important for her on her journey towards finding her purpose in life. She is open about the dark days that preceded her breakthrough. "I was stuck in an unhappy marriage," she says. "I was alienated from my family, drinking too much and I'd spent ten years of my life largely isolating myself. Even though I was married I'd never felt more alone. It was hard to see how I was going to get out of the hole I'd dug for myself."
In her blog on Life and Love Messenger writes: I had made the conscious decision to cut all ties with my mother – a decision I thought would empower me but only served as a domino effect to alienate myself from the rest of my family. Our struggles began when my parents divorced and over time the tension grew to toxic levels. I remember when I married my first husband – my ex-husband – instead of coming to my wedding, my mum and sister walked the Inca Trail. I can't blame them. A mountain goat would have been better company than me at that point.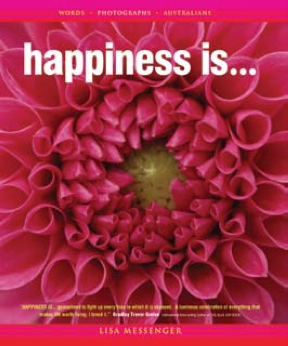 But something was brewing. She decided she wanted to know what happiness was – what made people happy, and how they find happiness, so in 2004 she set off around Australia interviewing people what made them happy, culminating in the book, Happiness Is…The book sold 36,000 copies in its first 12 months, which is phenomenal for an Australian author. People asked her to publish their books, and there it was – an industry was born. The Messenger Group has become a brand engagement agency specializing in custom publishing, and utilizing books and magazines as an extension of brand awareness. Eleven years and countless books later, Messenger is here to tell us that we can do create the life we love, and without compromising ourselves.
If there is a journey between Daring and Disruptive and Life and Love, it seems to me to be a journey from the head to the heart. If the earlier book was a kind of kick-ass book, this is the reverse – a gentle, reflective, beautiful book. A feminine book, if you will. "I think that's right," Messenger says. "I think Daring and Disruptive and another previous book, Cubicle Commando, which was all about being an 'intrapreneur', that is someone working from within a corporation, were both 'yang' energy, and with Life and Love, I was seeking my own balanceto that. I think I had a need to do something more 'yin', something softer and more organic."
Despite the stunning success of Renegade Collective which is now sold in 37 countries, and her Collective hub, which runs the spin-offs from the magazine, plus her other 13-odd companies, Messenger remains a hippy at heart, which is what brings her back to the Byron Shire for her rest and recreation. Having reconciled with her family some years ago, Messenger's mother and her sister live respectively in and near Bangalow, and Messenger owns a house in Bangalow herself. "I love it up there," she says. "It's my feel-good place. I get away up there as often as I can."
There's a sweet synchronicity to launching Life and Love on Valentine's Day. It took Messenger some years to find love again after the end of her first marriage, but in November she got engaged to her partner Jack Delosa, an entrepreneurial educator she met on stage during a speaking gig. "We were on a five-gig tour together," she says. "On the third gig he asked me out to dinner, and the rest is history." They share their lives with Bennie, a Cavoodle, who doesn't leave Lisa's side – and of course, if you run your own creative entrepreneur business you can take your dog to work!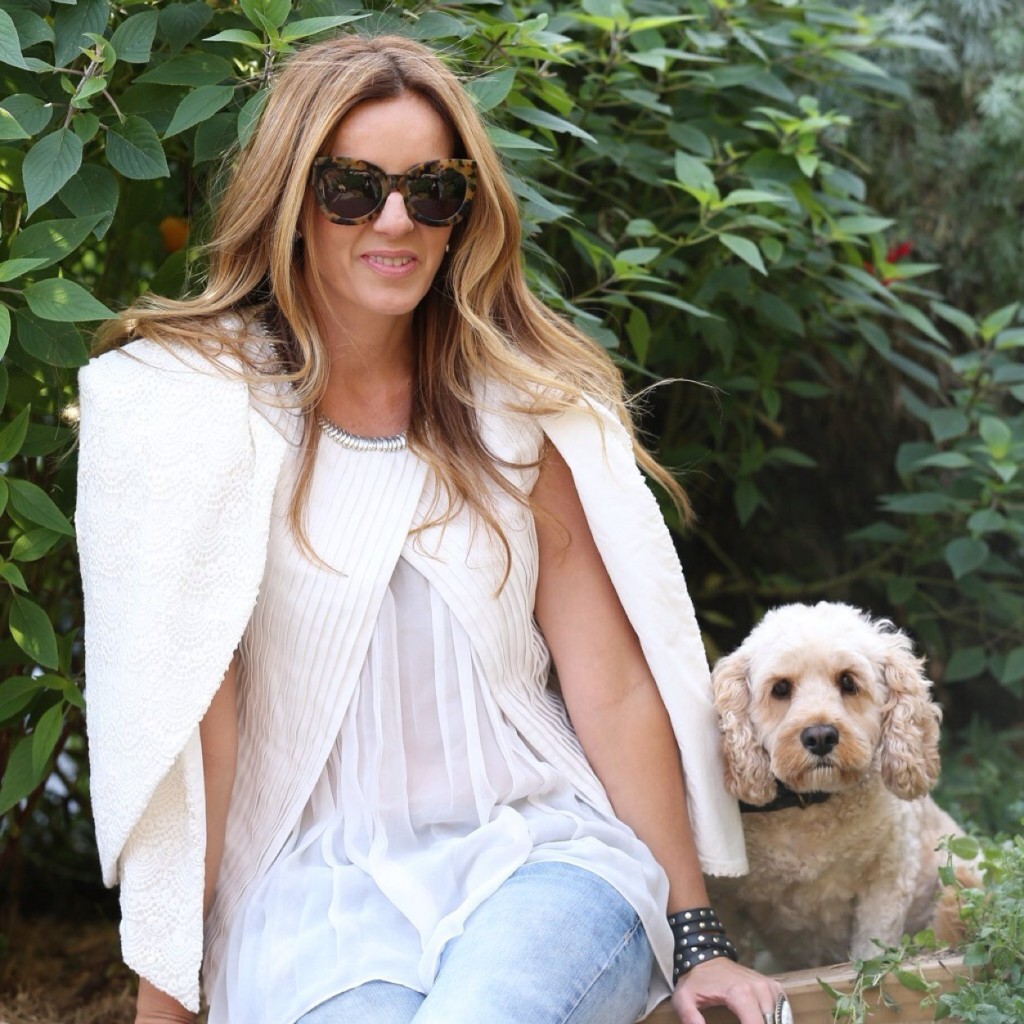 The idea that print is dead or dying, has been around for some years since the internet began its inevitable encroachment on sales, but a bit like the 'death of the author', or the supposed demise of film to dvd, reprorts of the death of print, to paraphrase Mark Twain, have been greatly exaggerated. What has been proved by Messenger, and other brave do-it-differently publishers is that what was wanted was something fresh and different. "When I launched the Collective the idea behind it was being a business magazine for entrepreneurs," she says, "but I didn't want it to look like a business magazine. I wanted it to look like a fashion magazine, I wanted it to be gorgeous and and have a feeling for who I am, to morph between traditional business, fashion and design." For those of us who soaked up her first issue, full of admiration for the tactile feel of a magazine full of handwriting across photos, collage and beautiful artwork intermingled with entrepreneurial derring do, it was irresistible – and cross-generational I might add in our house where it is compulsive reading for both me and my 23-year-old son. (Our two must reads? Renegade Collective and Horse Deals…)
Ignoring the dire prophecies of print death has stood Messenger in good stead. Richard Branson now puts a copy in every room on his exclusive Necker Island resort, and the U.S sales are booming. Messenger recently spend four days with Branson on the island, and was on the alert for insights. "I really noticed that of course Richard, as with other high-profile achievers is, of course, just an ordinary person, but entrepreneurs have this propensity for risk, and an ability to trust their own decision-making process."
Branson has often said in interviews that when it comes to business decisions his final decision is based on intuition rather than logic, and Messenger concurs. "I've very counter-intuitive," she says. "As well as being a hippy at heart, I'm really tuned into the idea that there is flow of energy – something higher than us, and that is where gut knowledge and intuition come from. It's totally different to how most businesses are run, but I think we are seeing more of it in action – it's conscious capitalism I guess." That said, though, she is also a believer in what she has referred to as 'fast failure'. "Not everything is going to succeed if you're an entrepreneur," she says. "I've honed it down to a fine art – put it all together, if it doesn't fly, walk away."
Even further back than Medieval French or Old English, messenger in archaic Hebrew was the name 'Malakhiy' – meaning 'My Messenger' or 'My Angel', definitions which seem only fitting for someone who is truly delivering a message of self-fulfilment.
---

Paper Runway are hosting a cocktail party for Lisa Messenger  on  February14 (Valentine's Day) to launch the serial entrepreneur's book Life and Love, sequel to her best selling book Daring & Disruptive.  There will be wines
from  Burch Family Wines and the style-makers from The Canavan will be there to shake + stir cocktails from their 1960's retro-styled caravan. The cocktail party will be held at Byron Bay's hippest eatery – 100 Mile Table. With five years experience as Neil Perry's right hand person, Sarah Swan relocated north to open 100 Mile Table and will be indulging guests with paddock-to-plate canapés.
What's included –
Canapés
Wine
Cocktails
A signed copy of Life and Love
Treats from Paper Runway
Cost $150
Where – 100 Mile Table 4/8 Banksia Drive Byron Bay
Bookings – paperrunway.com
Comments
comments