There's a new local band making waves, according to Tiane Rose, who interviewed Ra Ra Ruby about the recent release of their new single, Her.
It's a rainy afternoon in sleepy Pottsville as I sit down to talk with the members of up-and-coming indie pop/rock band Ra Ra Ruby. We chat together at bass player, Mitchell Anderson's (22), family owned fish and chip shop, the appropriately named Hooked on Seafood.
The band was first formed in 2015, as a common interest in creating music drew them together. All three boys had previously attended Kingscliff high and while they knew of one another, they weren't actually close friends throughout their schooling. It wasn't until they were all graduated that they came together as a band. Mitchell describes the forming of the band as a very organic process, which happened easily and spontaneously.
When they first came together the band tried out many names, but none were  deemed to be the perfect fit. "We had more names than music at this point", laughs vocalist and writer Kurt Skuse (20). He tells me how they were in the studio one day just tossing names around the room. He'd emphasised he thought 'Ruby' had a catch to it so they were throwing the name back and forth, trying out different sounds. As they were mucking around, Jaymin stuttered on the word Ruby. Surprisingly it was an instant win, and thus the three became Ra Ra Ruby.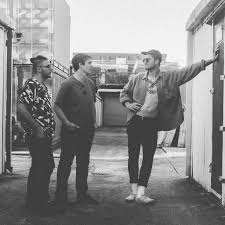 When asked where the boys each found a passion for music, Skuse tells me of his early exposure to 80's pop rock from as young as the age of four. Anderson mentions that he too had a similar introduction to music, with his parents playing tunes from the 80's continuously throughout his childhood. Jaymin Olesen (21), on the other hand grew up with his father being a thrash metal drummer, a different musical influence that gave him incentive to follow the path of drumming and start creating his own music. Together, the band have a very eclectic music taste, with names such as Zob Zombie, ABBA, INXS and Australian Crawl mentioned. The boys draw inspiration from their individual tastes and bring them together to create a lively and infectious sound.
So far the band have been playing various local gigs around the Gold Coast and during this time have rapidly acquired quite a fanbase. They have since recorded their debut single 'HER' which from the beginning the band agreed was meant to be for their first single. Released on the 8th of May, the song has received brilliant feedback, with amazing reviews from 4ZZZ and Triple j unearthed as well as receiving a spot on Spotify's Aussie music hit list. They have been compared to sounds such as Catfish and the Bottlemen, Circa Waves and Kings of Leon. 'HER' is a well written and relatable song that will be sure to get you instantly hooked on Ra Ra Ruby.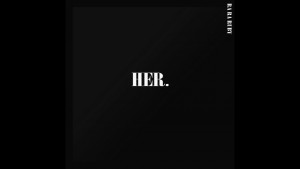 As a collective the boys all feel equally driven to create music together. It is obvious in the way they speak how passionate they are, which is crucial as a musician because it can be seen so clearly in what each artist produces. Ra Ra Ruby is straight up raw and real music. They show complete fervour for their music and in this I see how they truly put their heart and soul into what they create.  Ra Ra Ruby have a catchy and upbeat sound that will be sure to get you on your feet. Check out their new single 'HER' or better yet catch them live on their new tour.
---
Ra Ra Ruby is heading off on their tour 'I Need A Woman' starting off on the 9th off Jun
Dates
June 14th Lass OGowire, Newcastle
June 29th The milk factory, Brisbane
July 14th Whole lotta love bar, Melbourne
For more information visit their Facebook page facebook.com/rararubyband/ and don't forget to give them a like while you're at it!
Comments
comments