Don't miss this rare chance to catch Australia's own international health guru, biochemist, author and speaker Dr. Libby Weaver, talking about her latest book on women's health in Bangalow on Monday September 19 at the A&I Hall.
There's not that many doctors in the world that are so famous they don't even need a surname – Dr. Phil springs immediately to mind, but there's also another doctor, one rather closer to home, and that's Australian-born, New Zealand-based Dr Libby, (aka Dr Libby Weaver) whose books on the powerful connection between how we live and our bio-chemistry have consistently shot her to the top of the non-fiction bestseller charts.
Biochemistry was an early passion for Libby. When she was only 22, she decided to cover her bedroom walls with butcher's paper, write down every chemical reaction she knew, and memorize them. Not, perhaps, you would have to say, your average twenty-two-year-old's hobby.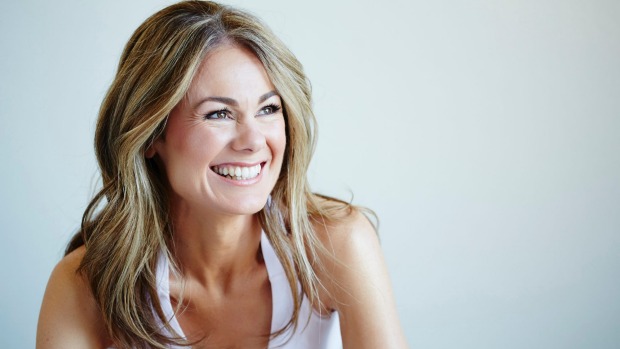 The author of nine books, Accidentally Overweight, Rushing Woman's Syndrome, Real Food Chef, Beauty from the Inside Out, Real Food Kitchen, Sweet Food Story, The Calorie Fallacy and Exhausted to Energized. Dr. Libby's latest book, Women's Wellness Wisdom, is perhaps the most complete book ever published on the relationship between women's minds, bodies and spirits, our connection to our environment, and the notion that an holistic lifestyle is actually the only lifestyle we should be living. On the subject of the importance of nutrition, Dr Libby is brutally frank. "The reality is we cannot compromise our nutrition and expect to still have fantastic health," she says.
It was her belief in the importance of biochemistry that led her to do her PhD in the biochemical and nutritional factors in children with autism – which has had enormous impact on how the condition is treated. It was the beginning of a life-long career looking at the impact of how we live on our health, and Dr Libby is a firm believer that no matter how busy our lifestyles, no matter what our problems, transforming the way we eat and the way we live, can revolutionize – not just our health, but our relationships, wealth, and general wellbeing. "If you think about ho women's health has been judged, it's usually weight," she says. "I think is completely wrong. Energy is the true currency of health."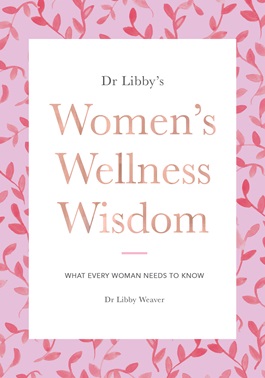 The book is divided into four major sections: Eat, Body, Mind and World. Within those sections are chapters that cover everything as diverse as filtration for our kidneys and liver; why we have 'big' conversations at night; living longer; hormone disruption and understanding menopause. Beautifully laid-out with luscious photographs, the book is enticing. Dr Libby writes accessibly about complicated subjects, and her book can be read and enjoyed at numerous levels, with everything from tips on freezing foods to the chemical properties of herbs, explanations and remedies for skin conditions, hair-care, thyroid and more.
The expression that behind every great man is a great woman, could be reversed in Dr. Libby's case – but perhaps supports the theory that two is better than one when it comes to building a business, or one person supporting their partner's vision. Former Auckland Racing Club CEO Chris Weaver, met Libby at a lifestyle retreat in Queensland, and was so impressed on how she spoke about the need for people to understand the causes behind weight gain, that he spoke to her afterwards about how she could promote her message to a wider audience.
It wasn't long before the two had formed a complete partnership, and as a result Libby was able to throw herself whole-heartedly into the business of holistic health, becoming a world-wide renowned speaker, nutritional biochemist and author.
Dr Libby is appearing at the Bangalow A&I Hall this coming Monday, September 19 at 7.00 pm as part of her 'Surviving to Thriving' tour.
---

Date: Monday 19 September, 2016
Where: The Hall, Bangalow A&I Hall – Station Street, Bangalow, NSW 2479
Time: 7:00pm – 9:00pm (doors open 6:15pm)
Tickets: $39.95 (pre-sale price) there are no physical tickets for this event, your name will be on our door list
Door sales: $45.00 – limited door sales available at the event, unless sold out prior
If you have any questions, please send them to: 

[email protected]
Do you feel the desire, the longing, to live in a different way? In this powerful 2-hour event, Dr Libby empowers you with the nutritional, biochemical and emotional knowhow to transition your life from an existence of merely surviving to one of thriving.
---
Comments
comments