If there's one person whose name is synonymous with sculpture in the region it's curator and artist Dev Lengjel, but now the west is calling, and Lengjel is about to take up a position as manager of the Goldfields Kalgoorlie Arts Centre, writes Candida Baker.

When curator and artist Dev Lengjel first arrived in the Byron region in the mid eighties, he wasn't, he's the first to admit, an arts expert. "I could tell a Picasso from a Pollock," he says, laughing, "and I was an art appreciator, but that's as far as it went."
We're sitting under a tree on a warm summer's day talking about Lengjel's interesting route to his latest job as manager of the Goldfields Kalgoorlie arts centre, which comes complete with its own 700-seat theatre.
His induction into the art world was not exactly conventional. As part of the Sanyassin movement (followers of the guru https://www.acheterviagrafr24.com/acheter-viagra-sans-ordonnance/ Osho), Lengjel, like many other devotees, spent large amounts of time at the ashram in Poona, India, and it was there that his creative spirit unleashed itself.
"The ashram had a big creative arts department," he says. "I started working backstage and that led me into doing variety shows. I would think up themes, and create shows around certain subject matter such as rickshaws and dreams – in the end I'd directed seven of them, and they included anything up to 15 individual performances."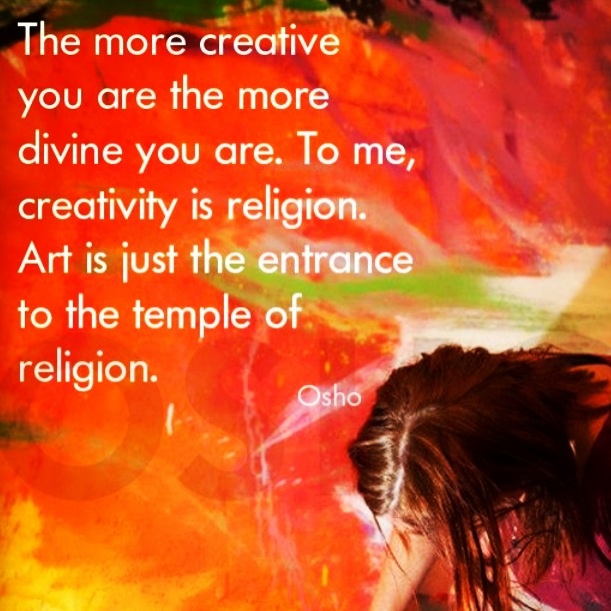 His favourite show came about in a deep meditation. "I was actually at another ashram, and it was extremely hot there, and while I was meditating I was thinking to myself that it was so hot all I wanted to was to push an iceberg into a swimming pool," he says. "I went back to the head of the creative arts department, and she wanted to know why I wanted to do this particular thing, so I went away and gave it some thought, and realised that the ice represented the ego and the water represented the 'self', and the ice melting into the water was a symbol of what we're all looking for – to dissolve the ego into the liquid pool of the self."
As well as performance art, Lengjel, who had always been a keen dancer, choreographed dances, worked with installation artists, and met arts people from all over the world.
Lengjel's background wasn't an obvious one for a budding arts person. His father was a fitter and turner, and his mother worked in sales in haberdashery. "I was born in Hamburg," he says, "and we lived there until I was sixteen when we moved to Brisbane in 1974. I have a brother and a half-sister, and my brother came with us, but after a few years the family returned to Germany. My father had been unwell and couldn't work, and my brother really never settled, but I'd discovered the delights of being a young man unfetered by conventions and I really didn't want to go."
Lengjel was in New Zealand at the tme, partying and working hard when he got a birthday card from his mother which simply said Happy Birthday. "I turned it over and there was a message from her telling me that they were going back to Germany and would love to see me, so I headed back to Brisbane and set about drinking all the savings I'd made working in New Zealand. I said to them that if I had the money I'd love to go with them, without really thinking that Dad would offer me the money – but he did, and so I went with them. The only problem was it was a one-way ticket, so I stayed there two months until I'd saved the fare back here, and came back on my own."
Lengjel's travels set him up early for his peripatetic lifestyle. As his interest in art began to unfold into a career for him as a curator and artist, and he concurrently undertook a posgraduate degree in museum studies and cultural heritage through Deakin University, his increasingly varied jobs included being invited by founding curator Priya Woolston to clean signs which eventually led to co-curating the Sculpture Show at the Northern Rivers Thursday Plantation, initiating with Priya Woolston and curating the sculpture show at the Byron Bay Writers' Festival, as well as co-ordinating the installation of two Artscapes and co-curating seven Swell Sculpture Festivals.
"I'd had a great run in the Northern Rivers," says Lengjel, "but then life changed around in a big way when I decided it was time for a change and I went to work as an arts activity in a refugee centre in Weipa, and then I managed the Wik and Kugu arts centre  on the Cape at Aurukun, which was an amazing experience." That stint led to a job in Thailand working as a co-director of an arts residency in Chiang Mai, which was followed by some months in Berlin.
"After my time in Berlin I came back to Australia, and I was very keen to work again in the Indigenous art industry, so I started to apply for jobs, and I was delighted when the Kalgoorlie job came up," he says. "I believe that it will be a great opportunity to put all the lessons I've learned about community engagement into practice. My vision is to create an arts centre that is accessible to every part of the community – particularly those groups that perhaps haven't been engaged – school kids, the Indigenous population, the elderly."
One thing that Lengjel has never been afraid to is to create confronting work. "I enjoy creating, or being involved with works that make a strong statement, or to take audiences on a journey of strong emotions," he says, "but in the end I like to leave audiences with laughter. My experience has been if you finish the show with laughter the depth of the show will remain."
He's also someone who learned at an early age to trust his own artistic judgement. "My very first outing as an artist was at school when we all had to draw a house, and I put a window right next to the corner of my house. My teacher chastised me severely and told me I couldn't do that. I was really deflated and humiliated – even as a child I wanted a house with a window on the corner. Then one day we went on a school excursion and we were walking through a suburb full of very wealthy houses, and we walked past a house which exactly had the window I'd drawn. I showed the teacher the house, and I remember even to this day this feeling of satisfaction that I was right – such a thing could exist."
Dev Lengjel takes up his position of Manager of the Goldfields Kalgoorlie Arts Centre on January 19.
Comments
comments