If you're in the Northern Rivers this summer it's easy to make the holidays a whirlwind of music, theatre and art, writes creative consultant Christina Giorgio.  To be in the running to win one of five inspirational card packs to spark your creativity, share this article, head over to FB and 'like' Creative Consultancies.
Here in the Northern Rivers we are statistically on fertile creative ground with the highest concentration of arts-practitioners outside of Melbourne and Sydney. It's an area abundant with galleries, theatre groups, circus, dance, music venues, artisan markets, open studios and festivals galore.   Arts-activism is a no-brainer and an absolute pleasure. So this silly season get on down to any of the multitudes of artisan markets, buy handmade Chrissy presents, check out some original live music, head to a festival or two, fire up your own creativity or take a trip to the theatre.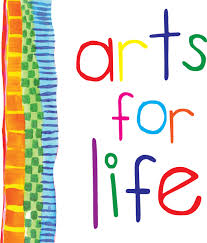 Those of you outside of the arts may be unaware that the former and current liberal government has been taking to the arts with a machete. Funding for the arts is being slashed and creative industries are being forced into a state of fight or flight. Reframe how you work in the arts or get the hell out of the creative industry boat before it sinks with you in it. Shitty hey? As an arts business consultant the current situation quite frankly plays right into my fighting hands! My business is built on seeing arts practitioners, from performers to painters, develop their craft and share it with the world. I want artists to prove to the government that the arts is one of the most precious parts of our lives by flourishing in spite of the current political climate that seems hell-bent on trampling on an already fragile industry. I want to see arts-practitioners rise to the occasion by continuing to do what they do, bigger and brighter and this is where you, the arts lover, come in and it's dead easy, super affordable and great fun! You'll not only be giving the government the proverbial finger, you'll also be boosting your well being, making your life more joyous and beautiful, connecting with a shared human condition and filling the kitty with lovely things and transformative experiences.
Here are 10 simple things you can do to celebrate the arts in our Northern Rivers and Australian culture –
Buy handmade this Christmas (ethical and usually low miles too!)
Flex your creative muscles and take a dance, music, circus, writing or art class.
Get a group of friends together to go to a comedy, theatre or dance performance.
Head to your local gallery or open studio.
Eat and drink at venues that have live, original musicians playing.
Go to a music festival.
Watch a movie at the cinema.
Redecorate your home with original artworks.
Throw a busker you enjoy a gold coin or two and better still buy their CD so you can enjoy their music at all hours.
Buy a book, head to the beach and wile away a glorious summer day.


---

Christina has been working in the arts for almost 20 years and her mission at Creative Consultancies is to unleash creative potential, support artists to thrive and inspire people to create. She runs workshops, host retreats, work one on one with creative people and arts-businesses. Check out her website www.creativeconsultancies.com for freebies, articles, workshops and retreats or visit the facebook page www.facebook.com/CreativeConsultancies for a daily dose of tips and inspiration for artists and lovers of the arts.

To help spread the arts-activist word and go in the running to win 1 of 5 inspirational card packs to SPARK up your creativity or give your arts-biz that extra SHINE "Share" this article & head over and "Like" Creative Consultancies, the home of tips, support and inspiration for the arts."

Comments
comments